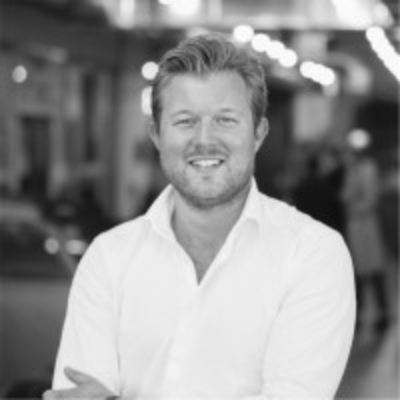 Frido van Driem
Experienced Digital Growth Lead with a demonstrated history of working in the internet industry. Alibaba Group, ZEEF.com, Startupbootcamp. NEWCRAFT present.
Born in The Hague 👶🏻
I was born on the 17th of May 1988 in The Hage.
High School 👨🏻‍🎓
In 2000 I went to high school of RSG NOV in Epe.
RTS Company
First business idea to solve traffic jams through magnetic high ways.
University of Groningen 🏫
Started studying at the University of Groningen with the bachelor International Business & Management.
VAP Vibrations
During my study I started a coverband called VAP Vibrations. Within the band I was the pianist and manager.
FaceCareer
This was my first startup. The idea was that students could gain career advice about companies via their friends on Facebook.
Hong Kong Polytechnic University
As part of my bachelor International Business and Management I studied for half a year at the Hong Kong Polytechnic University.
Economic and Business Faculty Student Association
After returning from Hong Kong I applied to the EBF. Later that year I became board member of Economic and Business Faculty Student Association. Responsbile for speakers and the EBF Conference. We had the honor to welcome Al Gore to speak at our climate change conference.
AlumUnited
Founded AlumUnited.com were students can gain career advice via alumni. It is a career TomTom for students to support them in their study and career path. This concept was developed during my final years together with the University of Groningen.
RSM Erasmus University
During my study in Hong Kong my interest in China grew. In 2010 I applied for the master MscBA Chinese Economy and Business at Eramus and Leiden University.
Alibaba Group
Via my professor Mark Greeven I was able to do my internship at Alibaba Group. Next my internship I wrote my master thesis knowledge sharing in Alibaba Group Hanghzou, China. My research has been included in the Handbook of East Asian Entrepreneurship.
eFaqt - Study smarter.
After returning from China my friend Christiaan Henny asked me to join eFaqt.com. I was responsible for setting up the B2B for the company.
ZEEF - Find information through people
In October 2012 I ran into Klaas Joosten at Lean Startup Machine. After several coffees he asked me to join ZEEF.com as co-founder & chief evangelist. ZEEF.com is a social link directory where consumers can find quality websites that have been curated by experts. In 2014 ZEEF.com pulled in an investment of $1,55M to support it growth.
Startup Embassy
As part of business trip for ZEEF in the valley, I meet Carlos who runs a hackers house in Palo Alto. Here I gained inspiration for new project called Timepath.
The Talent Institute
Together with Roderik Hageman, Jennifer Hencher and Bas Prass we created the TTI Growth Hacking Program. I was the head of Startup School, responsible for teaching young professionals the startup skills of today.
Startupbootcamp
In October 2015 I join Startupbootcamp e-commerce program as Entrepreneur in Residence. I helped SKACE with validation and determining their business model.
Newcraft
Joined Newcraft as Digital growth lead, responsible for writing and executing growth plans for our clients.
Timepath
After two years of development we finally launched our first alpha product Timepath.
Launch BETA version
We finally launched BETA Version of Timepath